About Tom
PART I - THE FORMAL SIDE OF THINGS
Tom Schweickert has been meeting with clients to discuss their finances since 1974 and preparing tax returns since 1978.
He is an Enrolled Agent, and is accredited by the Accreditation Council for Accountancy and Taxation as an Accredited Business Advisor, Accredited Tax Advisor, and Accredited Tax Preparer.
Tom is also a Certified Personal Trainer, Certified Fitness Trainer, Certified Professional Coach, Certified Weight Loss Coach, Senior Fitness Specialist, and MMA Conditioning Specialist as well as an advanced student of KRAV MAGA, the Israeli Army's hand-to-hand combat system.
He is a member of the National Society of Accountants, the National Association of Enrolled Agents and the California Society of Enrolled Agents as well as the National Association of Tax Practitioners.
Thomas Schweickert, Inc. offers services for a wide variety of clients, to include:
Life Coaching
Weight Loss Coaching
Personal Training
Tax Return Filing for Individuals
Small Business Tax Returns
Trust and Estate Tax Return Filing
Tax Planning
Representation Before the IRS
Annual participation in Continuing Professional Education courses offered by local chapters of national tax, fitness, and coaching associations helps Tom keep in the leading edge of ever-changing tax laws, fitness and life coaching methods.Visit the Services area of this site to learn more about the many services available to individuals and businesses, as well as Personal Training and Life Coaching.

Visit the Contact page for information regarding how to reach the office via telephone, e-mail or mail.
PART II - THE REALITY
OK, so I wrote all of that in the third person, just like everybody writes their bio's or CV's. Rather fun, but I can't quite leave it at that. Here's more of the back story.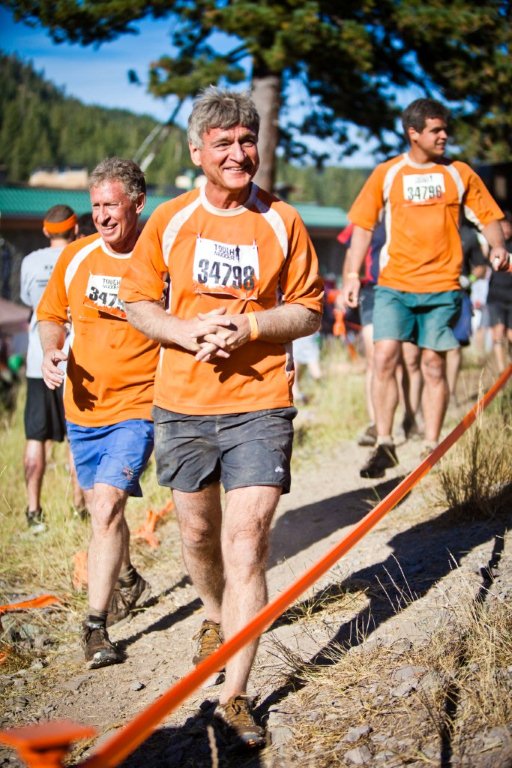 In 1974 I had three major events - Nicole and I were married (on Mount Shasta, mind you), we bought a house, and I started my own business meeting with people to discuss their finances. Now, almost 50 years later, we are still married, we still live in the same (greatly remodeled) house, and I am still meeting with clients to discuss their wants and needs.
We have five children, one of whom went back to be with the Lord, bless her little heart. Nicole and I home schooled our children, all of whom are now successful professional adults in their own right.
All of these years, and all of our family, and all of our many life experiences have been bound together by the common thread of learning to walk with Jesus.
Now, being in business for that long has, of course, allowed me to make my share of mistakes, large and small. It has also allowed me the great privilege of watching many successes, large and small, in the lives of the people I have worked with all these years. In the last four years or so, as the economy has changed and people have experienced pressures and decisions - and opportunities - they never thought would come into their lives, I have spent more and more time coaching people in areas far beyond just finances.
I invite you to explore the possibilities of you and I looking at mistakes and successes together!
But enough. Since you came to this page, you obviously have questions. So I propose the following sojourn. Why not skulk around this website, and then if you'd like to chat, or have further questions, please call to discuss your cares and concerns.
Perhaps we'll meet some fine day. It would be a privilege to chat with you!